Fat & Cellulite reduction

Skin Tightening

Pain Relief

Increased Circulation

Lymphatic Drainage
Get your 1st Endermologie session 50% off.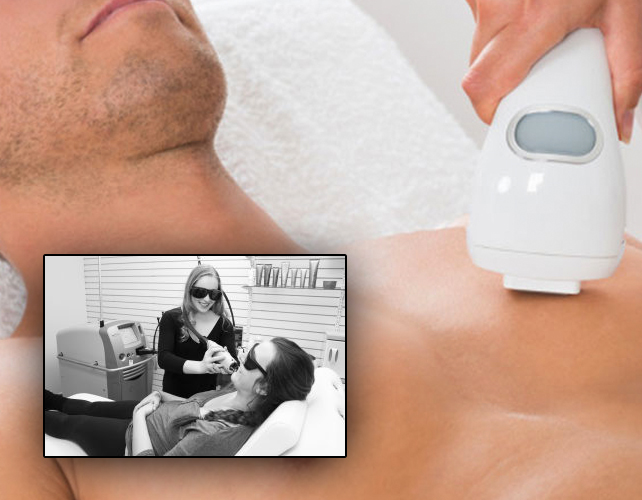 Our laser technology effectively treats:
Unwanted hair

Facial and leg veins

Sun spots

Laser skin tightening

Toenail fungus
ENDERMOLOGIE
Endermologie is a MEDICALLY recognized, non invasive, natural, mechanical stimulation treatment for face lifting, fat and cellulite reduction and tissue recovery. This is a much safer alternative to CoolSculpting.
SKIN TIGHTENING
Endermologie increases tissue volume that improves collagen and elastin production like no other. Lumilift is great for muscle lifting along with collagen reproduction. Our laser treatments are awesome for remodelling collagen.
MICRONEEDLING
Micro-needling is one of the most popular corrective skin procedures on the market. Our SkinPen has been approved and recognized by more medical and safety authorities than any pen in the world!
MELASMA
Melasma is a bothersome skin condition to many women. Visible brown, tan or blue-grey patches with many triggers that can exasperate the discolouration.  We can help!
Our team has over 27 years of experience
Odette's Skincare & Medi Spa is a true holistic Medical Spa, specializing in Endermologie®
Our team is comprised of uniquely talented and compassionate people with years of experience in the health and beauty industry. Our equipment is medical grade, world leading technology. For your comfort and safety, we offer as many 100% non-invasive treatments as possible that achieve spectacular results with little to no pain involved. 
What Is Endermologie Therapy?
Designed to help with fat & cellulite reduction
Endermologie® is a Health Canada and FDA approved, National Fibromyalgia recommended modality for therapeutic recovery treatments and much more.
Rejuvenates skin for face lifting & tightening
Endermologie® is the world leader for natural & safe cosmetic & therapeutic applications such as skin rejuvenation and tightening.
Effective lymphatic drainage and fascia recovery
Recommended by NFA for Fibromyalgia, plus increases blood flow and improves over all health. Endermologie® has been used in Europe for over 20 years.
Do you suffer from any of these conditions?
From acne to dull & uneven skin; unwanted cellulite to hair removal; fat reduction to testing your blood to assess conditions – Odette's Skin Care & Medi Spa has a solution for you!
Browse through the conditions to the right and if you don't find what your looking for, reach out and ask us.
Want to see what other people have to say about us?
Acne, skin blemishes & rosacea
We can proudly say that we have some of the most comprehensive acne solutions in the Okanagan. As you look through our website, you'll see that we have many different options to help with skin issues. From our exclusive endermologie to microneedling or even facials, we can help!
Fibromyalgia
Fibromyalgia is a real condition that affect thousands of people throughout the Okanagan. Our therapy is actually recommended by the NFA and the results are unchallenged.
Hyper-pigmentation
Hyperpigmentation is a common, usually harmless condition in which patches of skin become darker in color than the normal surrounding skin.  Age or "liver" spots are a common form of hyperpigmentation.  Come in for a free consultation so we can have a look and see what treatment would be best for your condition.
Hormonal or Digestion Imbalance
Many people experience uncomfortable symptoms such as bloating, hot flashes, profuse sweating and more.  Odette and her team can help determine if what your experiencing is  hormonal, or digestion imbalances. Sometimes, it's very easy to make you feel 100% better!
Chronic Pain
Most people do not need to live with chronic pain. We can help with Fibromyalgia, restless legs (plantar fasciitis), chronic pain and injury recovery. Our Endermologie treatments releive pain for patients every day. It also helps with arthritis, frozen shoulder, circulation, hip and join pain, TMJ, Sciatica and also acts as a lymphatic drainage treatment for overall health benefits.
Excess fat or cellulite
Our programs are designed to help rid the body of unwanted cellulite and fat. We offer completely non-evasive processes that are much healthier for your tissue than Coolsculpting. Come in for a free consultation before you make any decisions.
Face lifting
We have healthy, non-invasive treatments to give you the youthful look you've been looking for. Endermologie, skin tightenting treatments, laser and microneedling can make a significate difference in the aginging process. Pop in for a free consultation so we can assess which would be best for your skin.
Restless legs
Let's face it, resltess legs suck! Endermologie has been giving patients in Europe relief for over 30 years. We've brought this technology to the Okanagan and it works!
Scarring or large pores
We can actually reduce the look of scars and large pores. We use the best tools on the market for microneedling and this treatment has become one of the most popular corrective skin procedures on the market today. 
Schedule your Free Consultation
You won't be under pressure to buy a service from us when you visit. Our gift to everyone that sets foot in our offices is to equip you with the knowledge you need to help with your individual needs. 
Decide if we're a fit
After our consultation you will be able to determine how we can help. You should have enough information to choose a treatment that will treat you in the healthiest and most natural way. 
Book your appointment
When you're ready you can CLICK HERE to book your appointment online, or call our Kelowna office at 250-469-2812 or, our Lake Country office at 250-765-7892. If you prefer; click here to email us.
Did you know we offer Memberships?
Bundle your services to save money and make sure your getting consistent treatment!  If you don't see a bundle that fits your needs, just ask and we'll create one.
Facial Membership
Monthly facials will keep you looking absolutely beautiful! Here's a great way to keep that going at an affordable rate.
More Details
The facial membership package includes:
4 Microdermabrasion or Peels 

(depending on your skin's needs)

4 Customized Facials

4 Add on's 

(double exfoliation, extra massage, ultrasound, high frequency, etc…)

Regular yearly Cost – $1392 +Tax

Membership Price – $60/month + Tax
Complete Facelift Package
Facelifts can get pretty pricey and we understand that. Odette and her team want everyone to be able to look their best so we've created this package just for you!
More Details
Our 12 month complete facelife package includes:
12 Lumilift 

12 Endermolift 10 min express treatment

6 Add ons

Mini Microderm

Peels

Ultrasound

Lumifacial

Collagen Mask

Regular yearly  Cost – $2034 +tax

Memberhip pricing – $155/month + tax
Beauty & Wellness Bundle
Look and feel your absolute best! This bundle combines coaching with facials, peels, ultrasound and even a Lumilift. You simply can't find services like this in the Okanagan!
More Details
The Beauty & Wellness Bundle includes:
1 supplement consultation

3 month health coaching

6 Lumifacial 

6 Add ons for you to choose from:

Mini Microderm

Peels

Lumilift

Ultrasound

Lumifacial

Collagen Mask

Regular monthly Cost – $1148 +tax

Membership Price – $370/month + tax