Odette's Skincare & Medi Spa
Your natural skin and body care experts.
Helping You Live Your Best and Look Your Best
Odette's Team
Our team is comprised of uniquely talented and compassionate individuals. Together we bring you safe, natural and proven solutions for your skin, wellness and healing concerns.
We specialize in hormonal and digestive issues as we understand that these are the foundation of good health and great skin!
Helping You Achieve Success
Say Hello to THE NEW YOU
Do you suffer from skin issues? Are you not feeling your best and can't figure out why? Do you have unsightly hair that you'd rather not have there? How about brown spots that have appeared from no where?
We can help with all of this and much, much more!
Natural Fat Loss Treatment
Natural Anti Aging Treatments
Assessing Your Insides with Blood Analysis
Microneedling Skin Repair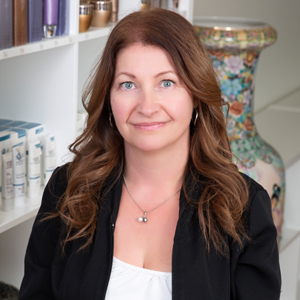 Odette Baumgartner - Owner & Certified Practitioner
Licensed Clinical Aesthetician/Certified Holistic Health Counsellor/Certified Endermologie Practitioner: Lymphatic drainage, Pre & post operative, Connective tissue recovery, Advanced fat & cellulite reduction/Certified Nutritional Microscopy.
I have been in the beauty/health industry since 1988. Serving clients in the Okanagan since 2002. I proudly offer you a skin care and wellness clinic where we are able to address all aspects of your beauty, health, wellness and recovery needs in one location. We specialize in hormomal and digestive issues as they are the number one factor to healthy skin and optimal weight and health.
I am passionate about everything we offer you and am committed to serving you with the utmost integrity and professionalism in our relaxed and comfortable environment.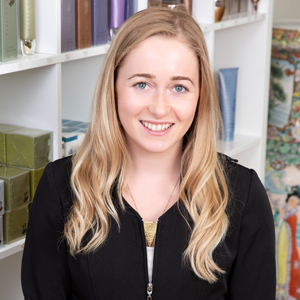 Savana
Certified Endermologie Practitioner: Lymphatic drainage, Pre & post operative, Connective tissue recovery, Advanced fat & cellulite reduction.
Having grown up in the aesthetics industry, I have always been passionate about helping people to look and feel their best. As a technician here at Odette's, I feel fulfilled in doing just that, every day.
Today, I am our Certified Endermologie® specialist, skincare and laser technician, however, my deepest passion is in corrective skincare. I am the product trainer for Clayton Shagal Pacific North West and I love when our clients ask me educated questions. I am always happy to educate! I have recently completed my Oncology Aesthetics Certification allowing us to ensure safe treatments and product recommendations for those with cancer.
I am passionate about my work and look forward to working with you to achieve your health and beauty goals.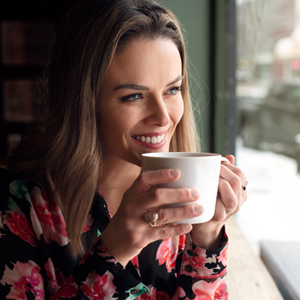 Kristen - Naturopath
Dr. Read completed her Bachelor of Science degree in Biology at the University of Victoria after which, she went on to complete her naturopathic medical training at the Boucher Institute of Naturopathic Medicine (BINM) in New Westminster, BC. During her naturopathic studies Dr. Read helped pioneer the first group of students from BINM to Ometepe, Nicaragua with Natural Doctors International. By enlisting in this volunteer opportunity, Dr. Read helped provide free healthcare to residents in the underdeveloped regions of the island of Ometepe. Dr. Read is a proud of mother of two children, Maia and Ronan, and has a personal interest in running, cycling, swimming and yoga. 
Dr. Read specializes in natural looking injectables at Odette's Skin Laser Wellness Clinic. She offers Stylage and Teosyl which are fillers that tend to last longer and appear more smooth under the skin than others on the market. And of course BOTOX for those hard to eradicate lines.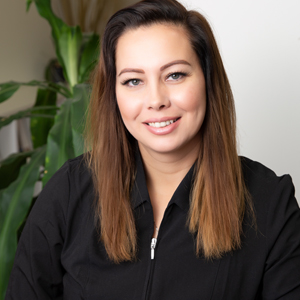 Marie
Certified Aesthetician, Certified Lash Technician and Make-up Artist.
My professional background in dentistry lead me into aesthetics. With over 10 years in the heath care industry, I found myself intrigued and wanting to learn more about medical aesthetics. I am passionate about skincare and personal heath. I plan on pursuing a career in medical aesthetics to expand my knowledge.    
I enjoy working at Odette's and being apart of an extraordinary team. I strive to achieve confidence and rejuvenation in every client. I like to ensure all clients are educated about every product and service available to meet their needs.
I am proud to say that I am the waxing, mani/pedi, gel polish expert and advanced facial provider at Odette's! I love working here at Odette's and look forward to giving you the BEST possible experience!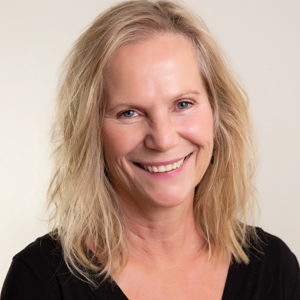 Sandra
Certified Live and Dry Blood Analysist, Touch for Health, Reiki, EFT, Bach Flower Remedies, Certified Colon Hydrotherapy, Iridology, herbal medicine, and aromatherapy
I've been interested in holistic and complimentary alternatives to our existing system for over 20 years.
I am committed to continual education and research as information is forever changing and evolving and my own personal healthcare is a priority.
Dedicated and passionate about helping you on your journey to better health and emotional well-being.
I offer a variety of modalities, including: Live and Dry Blood Analysis with a consultation involving suggestions for a customized
program using nutrition, herbs, supplements, essential oils, Bach Flower remedies or whatever else I intuitively feel would enhance
your total health and being. I also offer massage: Full Body, Foot or Detox Foot Bath with Foot Massage (trained in Thailand) and Body Talk
I have training and experience including: Certified Colon Hydrotherapy, Iridology, Touch for Health, Reiki, EFT, Bach Flower Remedies, herbal medicine, and aromatherapy.
Odette's Mission
To be dedicated to creating a harmonious and interactive environment wherein Clients can expect to feel comfortable and valued while receiving state of the art skin and body therapies. Our aim is for our Clients to ultimately experience the benefits of mental and physical health as well as beauty in it's varied forms.
REFUND POLICY: We do not  offer cash refunds  for any series, day spa packages or gift certificates, however we will honour an equal exchange (credit) of unused amount for other services within our facilities. Please note that this credit does not apply to cancellation of services and deposits lost due to notification of cancellation less than 7 days of the day spa package or special event.
Live Blood Analysis
An observation of live blood cells using a high powered microscope that projects onto a screen to be seen by the client & practitioner. Together we can take a look into the individual state of cellular health on a much deeper level. This can allow us to see any imbalances or disease-causing factors, which can then allow us to provide recommendations to better your health.
Remove unsightly brown spots & reduce wrinkles
Using Radio Frequency (RF) which pulls the light energy deeper into the skin without causing damage to the surface of the skin can remove brown spots, reduce wrinkles and scarring. Click here to learn more!
Rid Yourself of Unsightly Skin Tags
Getting rid of skin tags are quick and safe at Odette's! Treated skin tags will not return, however new ones may appear somewhere else.
Who loves their Spider Veins?
No one! Odette and her team can remove spide veins. It may require a few treatments but you'll see amazing results.
Do You Have Scars You'd Like Treated?
Scars are areas of fibrous tissue that remain on the skin following injury to the skin. To remove this fibrous tissue, we have to create normal skin to replace it. This can be done in numerous ways, depending on the age and severity of the scar. After an initial consultation, we can recommend a course of treatment for you.
"Enjoyed my first visit and looking forward to my second. Staff were Accommodating, friendly and knowledge full. I would definitely recommend your service to others. tks shawn."
"They were excellent to deal with very professional !! Very knowledgeable about services they provide !! Highly recommend them."
"EXTREMELY educated about their services they provide – why, what, who Extremely educated about their products what you need for you not a blanket story Did not feel pressured to by any of their products."
Don't Wait Any Longer.
Give Odette's a Try!