Microneedling
One of the most popular corrective skin care procedures available
"Microneedling has visibly reduced my pore size, evened out my skin tone, and brought a youthful glow to my skin. It even unexpectedly minimized a scar under my chin. I am so happy I chose to have the procedure done."
Microneedling & the SkinPen
Micro-needling has become one of the most popular corrective skin procedures on the market today. We have chosen the SkinPen as our micro-needling device because it has been approved and recognized by more medical and safety authorities, than any pen in the world!
This multi-award winning microneedling device provides better safety, precision, and results than it's competitors. Combine that with our fully trained staff and clean environment… you get the best help for:
De-emphasizing scarring
Eliminating large pores
Skin tightening
Pigmentation and melasma issues
Improved texture and overal complexion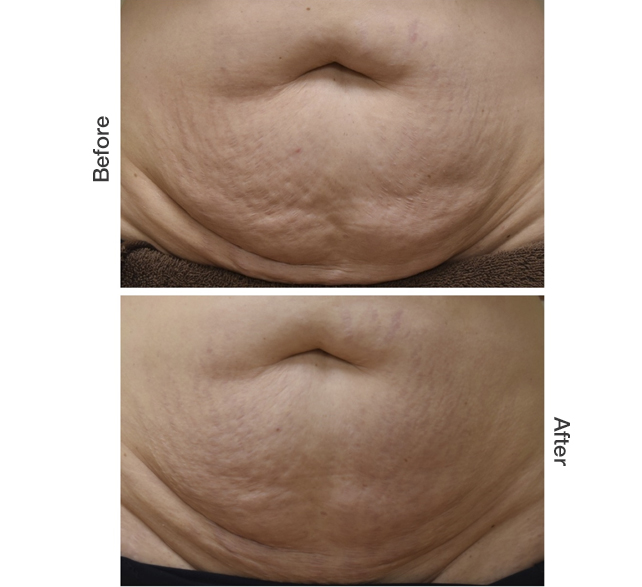 Consultations are always free!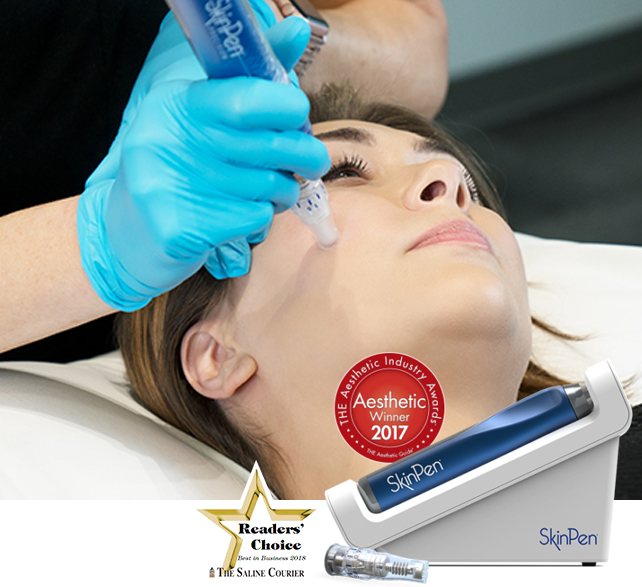 What to expect:
After being numbed appropriately, your technician will cleanse and prep your skin. A disposable needle head will be used along with a gliding gel and a test spot will be done. Once a safe setting is determined, your technician will do one pass over your skin. A second pass will be performed in areas of concern, at a depth which will provide spectacular results.
You might be red for 12 or more hours. Slight bruising can occur. No make up for 48 hours.
    ♥️ We are an earth-friendly and cruelty-free clinic ♥️
"Of all the treatments we provide, this is by far my personal favourite! Money well spent for the results you can achieve" ~ Odette
We also recommend:
Endermologie
Endermologie increases:
Collagen by 100%
Elastic by 46%
Hyaluronic Acid by 84%
Tissue Density by 240%
No other technology in the world can guarantee those numbers!
Endermologie is also good for
Lifting and Toning
Diminishing fine lines
Improving droopy eyes and holowing cheeks
Plumping lips
Neck lifts and getting rid of that double chin
Contraindications: Cancer, HIV, Hepatitis, untreated high blood pressure, and untreated thyroid
Lumilift
Light based, pulsed microcurrent
Brings out a brighter and smoother complexion
Helps get rid of fine lines
Gives skin a nicer texture
Helps with toning and lifting
Physically lifts facial muscles 
The Lumilift is especially effective when you combine it with Endermologie.
Contraindications: Epilepsy and auto-immune disorders.
For even better results, we often recommend the following as well:
AFA Peels
Microneedling
Laser Skin Tightening
Botox/Fillers
"If a picture can paint a 1000 words; that's the impression I got after Savana showed me my before & after pics from my microneedling treatments. I feel like they erased 10 years off my face. 
LOVE  LOVE  LOVE THE PLACE AND STAFF

.

"
Aging is not 'lost youth' but a new stage of opportunity and strength.