Botox & Fillers
Safe and effective for both men and women
"Very enjoyable experience.
They are very professional and have top of the line equipment. Looking forward to seeing the results …" ~ Marion R.
Cosmetic BOTOX ® treatments
BOTOX ® can be injected into the facial muscles to improve the look of fine lines in the forehead and around the nose and mouth. It works by stopping signals between the nerves and muscles, preventing them from contracting and forming fine lines and wrinkles. BOTOX ® can also soften the look of existing wrinkles.
Injections can also be used for the following condition:
Juvederm

 

treatments:
JUVEDERM ® Dermal Fillers, use hyaluronic acid to provide skin with a smoother and more full look.
Hyalauric acid is a naturally occurring sugar found in the connective tissue of our skin. It is an effective alternative to BOTOX ® that can address signs of aging such as sagging skin, fine lines and the change in texture or fullness in the skin.
The end result can be dramatic with your face looking fresh, full and rejuvenated. Our JUVEDERM ® treatments can be used with our BOTOX ® treatments for maximum results.
We offer half syringes of filler for those wanting a more natural lip plumping experience.
Did you know that you can also try Endermologie for 100% natural lip plumping?!
Consultations are always free!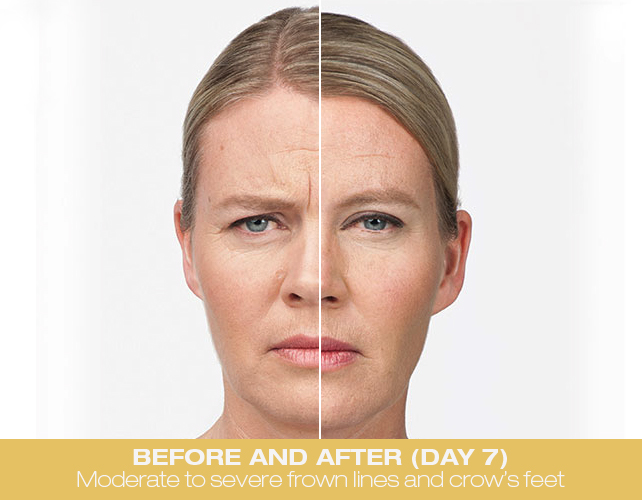 BOTOX® Cosmetic has a one-of-a-kind formulation and only BOTOX® Cosmetic is FDA-approved to temporarily make moderate to severe frown lines, crow's feet, and forehead lines look better in adults.
See real results with BOTOX® Cosmetic: the #1 selling product of its kind in the world.
At Odette's Skin Care and MediSpa we strive for natural looking results!
More Reasons to Botox:
Masseter muscle reduction – An enlarged masseter muscle (used for chewing and grinding) can give the appearance of a somewhat masculine wide, square jaw. BOTOX ® treatment will help narrow this section of the face, without the need for surgery, by weakening the masseter muscle and giving it a more rounder and more feminine look.
BOTOX ® is also the first FDA-approved preventative treatment for chronic migraines. Unlike acute treatments, which are taken to treat a headache or migraine once it's already begun, BOTOX ® prevents headaches and migraines before they even start.
Quick and Easy
Your appointment will last 15 minutes and there is no discomfort. You can resume normal activities straight away; we just ask that you aboid exaggerated use of the treated area as well as refraining from massaging the treated area for several days.
You'll see visible results with two to four days. And we'll book a follow-up appointment to make sure the treatment is working well.
Please be aware that results are temporary so follow up procedures are recommended.
Youth is the gift of nature, but age is a work of art.