Face Lifting
Non Surgical for Men and Women
Staying true to our holistic philosophy
"After my LumiLift facial, my skin feels much softer. My skin was quite dry when I arrived. Yes. I will definitely return."  ~ Sue K.
Non-Surgical Face Lifts
Keeping to our holistic philosophy, the LumiLift and Endermology face lifts are both completely non invasive and exclusive to the Okanagan Valley. Our clients travel from Penticton, Vernon, Nakusp and Kamloops because there is nothing like our non-invasive anti aging options anywhere else!
The LumiLift is the most advanced light based and non-invasive technology which tightens skin, strengthens the muscles which lifts the facial skin and optimally treats the appearance of aging.
Lumilift:
is light therapy (no heat)
lifts muscles
tightens the skin
improves texture
improves overall complexion
increases collagen by 5%
The lifting electrodes simultaneously deliver pulsing micro-currents that harmonize with the body's natural bioelectrical currents. It achieves visible lifting results, tightening of the facial contour and slows the ageing process – (Dr Sakman & Neher Nobel Prize 1991)
Endermologie
This face lift treatment uses our Endermologie technology to:
increases collagen by 100%
increases elastin by 46%
increases your own production of hyaluranic acid by a whopping 84%
redensifies hollow tissue by 240%
sculps double chin
amazing lifting
There's no down-time with this treatment. It's completely painless and results are astounding!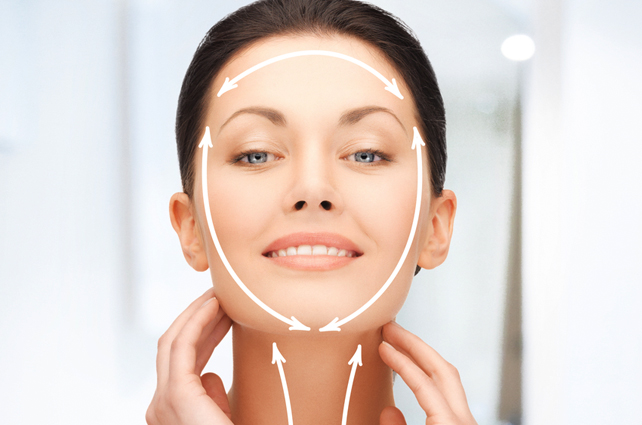 About our Facelifting
We have spent the past  years perfecting our face lifting menu. Your results are important to us and we take pride in offering you safe and exceptionally effective alternatives to injections and surgery.
At Odette's Skin Care and MediSpa we aim to offer you sun safe, no downtime, natural solutions.
Face lifting is not just about the skin on the outside. It begins from within. When you come to us for advice or services, we are going to ensure that you are aware of what you can be doing to better your results with us. It could be something like adding GLA oils or collagen to your diet. It may be a recommendation to look at gut or hormonal issues.
Live blood analysis with Sandra is an excellent place to start. We call it an internal selfie. Your blood can't lie and certain factors may inhibit your ultimate success.
Thalgo Beauty Flash
The ultimate Express Face and Eye Treatment using the unique Thalgo Eye Massage Mask. The Thalgo Eye Massage Mask  is  used in conjunction with  active eye products and either warm of cold gel mask underneath to massage the eye contour area, reducing puffiness and dark circles and gently smoothing out any lines or wrinkles.
Enjoy a health glow and an instant rejuvenation of the eye contour area.
The Eye Massage Mask can be combined with your regular skincare facial, massage or body treatment.
Ultrasound
Delivers an energizing cellular micro-massage at 3 million vibrations/second. It oxygenates the skin, smoothes fine lines and wrinkles, ensures optimal penetration of vitamins A,C & E, a whitening agent, C0Q10, acne or scar reducing gel. Add on to any facial for only $29.
*Please note that missed appointments or appointments with less than 24 hours cancellation notice will incur a $20 fee, applied to your next visit*
It's practically a moral sin to ask someone how old they are, but why should aging be a bad thing?