Massage
Plus Body Talk, Infrared Sauna and More!
"It was the best massage I've ever had!! Really enjoyed the whole experience! Would definitely recommend it!!" 
Looking for a massage you can really feel?
Odette's massage is the perfect combination of relaxation and deep tissue sports massage.
With techniques including shiatsu, massage therapy, stretching and her strong hands Odette's massage may have you drooling one minute and breathing through releases according to your request.
Odette has been picking up massage techniques for over 20 years from many different countries.  Only the best have been added to her massage.
Odette's Massage is $120 for one hour and is available in Lake Country and Kelowna.
Add a back massage to any facial :
10 minutes – $25
20 minutes – $40
Relax, Rejuvinate and Feel Great!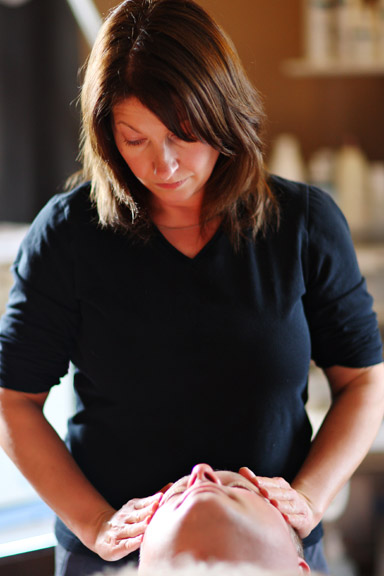 Sandra's Massage & Body Talk
With many years of bodywork behind her, Sandra's massage is also unique.   A bit of Thai massage mixed with reflexology and deep tissue  relaxation. Sandra's massage also can incorporate some energy work.
Sandra's Massage is $90 for one hour and is available in Lake Country and Kelowna.
Call or click here for information and pricing on Body Talk.
Martin's Massage
$200 – 1 hour – call Martin directly – 250-870-3664 – to book.
Martins massage delivers many health benefits along with deep relaxation and is trained with Onsen therapy. A muscle energy technique that rebalances and retrains muscles and body structure for proper body function. Specifically after injury. 
It includes:
Lay down far Infrared Sauna with chi oxygenation
Photon therapy
Negative ion therapy
Relaxation Massage with a touch of Thai
Relax on a healthy wave mat with 5 Synergistic therapies and feel the tension melt away while the sauna is warming and healing on its own level and the chi system is oxygenating and promoting circulation in all of your vital systems. The infrared panels are removed in the areas being massaged while the rest of the body is kept covered for ultimate effect and comfort.
This session is passive aerobic exercise and can equal 10000 steps in just 15 mins.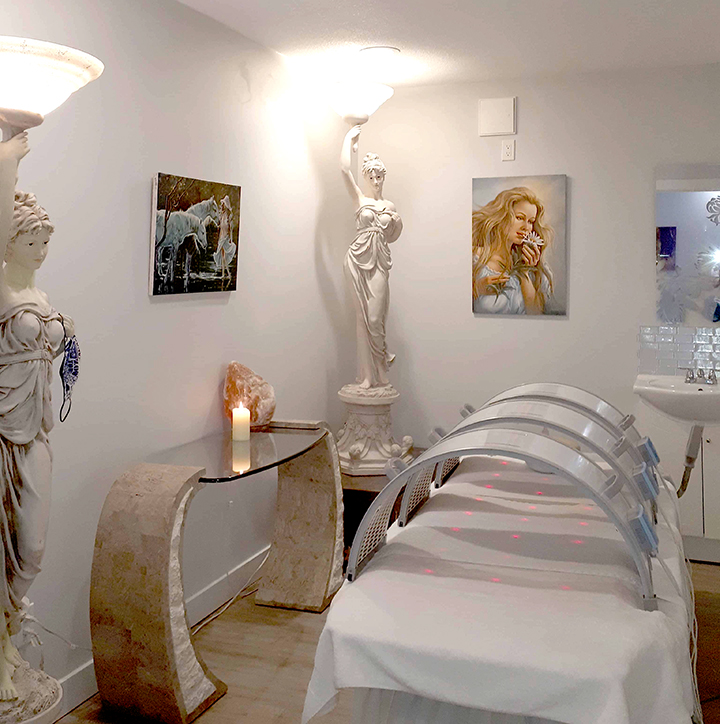 Infrared Sauna & Shower
Stimulate healing, detoxify and embrace fabulous skin with our infrared sauna. Some benefits include:
Arthritis relief
Chronic pain relief
Acne reduction
Psoriasis/eczema
Weight loss
Deep tissue healing
Detoxification
Heavy metal cleansing
Infrared sauna and shower is only available at the Kelowna location.
.
30 min sauna  $35.00
-Includes private shower
-Hydrogenized alkaline water
Reserved room time one hour per customer.
Endermologie

Super relaxing, mechanical tissue manipulation. European technology which delivers more lymphatic stimulation than any other massage world wide. Endermologie actually aerates tissue for therapeutic healing and increases lymphatic drainage by 300%! It helps with:
Lymphatic drainage
Pain management
Injury recovery
Wellbeing
Endermologie is available in Lake Country and Kelowna. Pricing:
20 minutes – $80
45 minutes – $145
Massage
 is not just a luxury. It's a way to a healthier, happier life.