BioSculpture Nails
Cruelty Free, Vegan, 5-star Safety
"I love that this is a more natural way to get beautiful nails that look absolutely amazing and are so strong!"
What is Bio Sculpture Gel
Bio Sculpture gel is actually the original soak-off colour gel nail system. It gives you the healthiest manicure with breathable products and the same gorgeous results. It promotes natural growth while providing strong nails that last.
Bio Sculpture nails don't crack or splinter because it's flexible. They don't cause fungus or nail mold. Our products have undergone stringent clinical testing and have received 5 star safety ratings.
These are better than Gel Nails!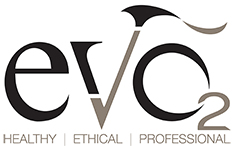 Affordable & Beautiful!
Hands:
A new set of BioSculpture Nails is only $79

Receive a fill for only $57

Overlays are $55
Removals only $40
Toes:
A new set for only $45
Fill for only $40
Having a hard time with ingrown toenails? We have technicians that specialize in ingrown toenails so book a free consultation right now.
Other Hand Treatments:
Our Endermologie treatments can also help with hands. It can increase collagen, elastin, hyaluronic acid which helps to reduce wrinkles on the hands as well as fine lines. Endermologie can rejenerate the skin and make it appear firmer.
Microneedling can also be used for hand treatments. Microneedling can help plump up hand tissue and reduce brown spots.
Sometimes a nice set of nails just makes you feel 'polished'.